04 Jun

Eurobites: Iliad, Open Fiber 'close to deal' | Light Reading

Also in today's EMEA regional roundup: O2 rides the rails in the UK; Brit academic slams COVID-19 app strategy; Com Hem upgrades TV service.

Rumors that French mobile operator Iliad was nearing a deal with Open Fiber to offer fixed-line broadband services in Italy sent shares in incumbent Telecom Italia tumbling by 3.7% on Wednesday morning, Reuters reports. According to one of Reuters' sources, Open Fiber and Iliad have been in talks for several months and an agreement "now looks close." (See Eurobites: Open Fiber, Fastweb Extend Fiber Network in Italy and Eurobites: Italy's Open Fiber Secures 3.5B Loan for Mega-Rollout.)
Telefnica UK (O2) is working with specialist infrastructure provider Railsite Telecom to boost mobile coverage on a 45-mile stretch of the main rail route between Newcastle and Edinburgh that comes under the auspices of the London North Eastern Railway (LNER) rail franchise. Planning permission for the first of up to 12 masts has been approved by Northumberland County Council with the final phase of the project seeing 5G available within Newcastle Central Station by summer 2021.
"Google does not do brain surgery, so why should the NHS build or specify technology?" That is the question being posed by Michael Lewis, Professor of Life Science Innovation at the UK's University of Birmingham. He believes that the UK's decision to go its own way on its COVID-19 contact-tracing app rather than adopt the platform being developed by Apple and Google is a big mistake, and one that could cost many more lives. The UK's app, which is being developed by the NHSX technology unit of Britain's National Health Service with input from VMware, is currently being trialed on the Isle of Wight, located just off the south coast of England. Says the Prof: "The NHS exists to treat patients – not to build technology, and as a result we are seeing inevitable delays, scope creep, partial solutions, and high costs – and during this time, lives are lost. The NHS track and trace app was originally planned for a mid-May national launch and is still not fit for purpose."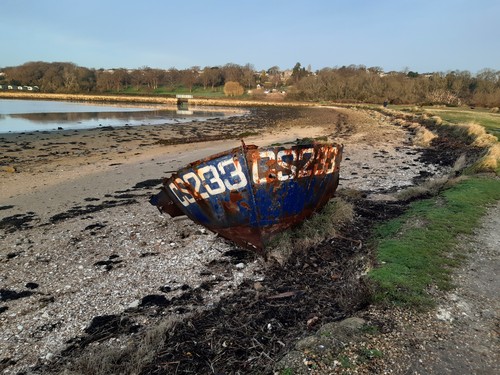 The Isle of Wight: Has its COVID-19 app trial run into the sand?
Sweden's Com Hem – now part of Tele2 – has upgraded its TV Hub service to Android P, the latest version of Google's Android TV operator tier offering for service providers, with the help of software from 3 Screen Solutions (3SS) and Technicolor.
A1 Telekom Austria is looking to underline its green credentials by offering SolMate, a plug-in photovoltaic system for domestic use, for sale in some of its retail stores. SolMate consists of photovoltaic panels and a storage unit with a capacity of 960Wh, and its manufacturer, Efficient Energy Technology (EET), reckons it can produce up to 25% of the electricity needs of the average household.
The French government has called US threats of trade sanctions over digital service taxes being adopted or considered by a number of countries, France among them, "a real contradiction" of the US's call for unity within the G7 group of countries. As Reuters reports, the Trump administration has this week launched investigations into the taxes on tech giants – most of them based in the US – being proposed by various countries.

Paul Rainford, Assistant Editor, Europe, Light Reading