05 May

Eurobites: Nokia bigwig Buvac makes tracks | Light Reading

Also in today's EMEA regional rounup: Openreach boss wants business rates cut; Virgin Media scores backhaul deal; Vodacom launches 5G in South Africa.

Kathrin Buvac has resigned as president of Nokia Enterprise after almost 20 years with the vendor, to be replaced by Raghav Sahgal, who is currently senior vice president of Nokia Software. Buvac will wave goodbye to Espoo at the end of May to take on a "leadership position at a global technology company." Nokia's Enterprise division had revenues of 1.4 billion (US$1.5 billion) in 2019. (See As Nokia bolsters 5G spend, other R&D is suffering.)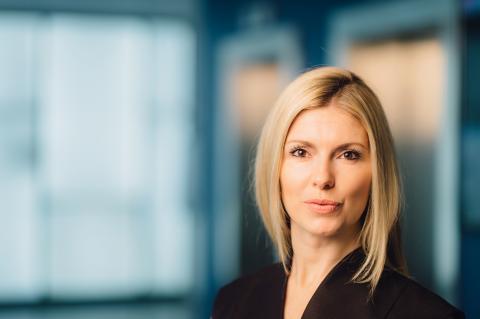 Kathrin Buvac: Moving on to unnamed pastures new
Openreach boss Clive Selley insists the BT-owned UK operator remains on track to reach about 4 million properties with its full-fiber network by the end of March next year but says cutting business rates would speed up deployment, allowing Openreach to reach another 3 million homes. In an article written for the Telegraph newspaper, Selley said the current lockdown had presented some benefits to Openreach, leaving "roads deserted" for its engineers. The update comes after Nokia, one of Openreach's main suppliers, warned that restrictions on movement could impede projects for some of its customers this April-to-June quarter. "We have gone from a supply chain risk environment now into more of a delivery-related risk environment, because the challenge of COVID-19 is how to complete installations in a world where there are restrictions on site," Kristian Pullola, Nokia's chief financial officer, told Light Reading last week.
UK cable operator Virgin Media has landed a 5G backhaul contract with Three. According to the Financial Times, the deal could see Virgin "set to dominate" the 5G backhaul market, as it has an earlier contract with Vodafone in the bag and could add O2 to its roster if a mooted deal between Virgin owner Liberty Global and Telefnica goes ahead. (See O2 realizes the future isn't mobile and Telefnica, Liberty Global in talks to combine UK ops report.)
Vodacom has launched 5G in three South African cities, Johannesburg, Pretoria and Cape Town, with more rollouts planned for other parts of the country. The network is intended to support both mobile and fixed wireless services and is currently available on 20 live 5G sites. For more details, see this story on our sister site, Connecting Africa.
Zain Kuwait has turned to traffic management software from Sweden's Enea to help improve its customers' mobile experience. Kuwaitis love their mobiles: The country has a population of just over 4 million people but boasts 7 million mobile subscribers, with an extremely high mobile data consumption per SIM.
Microsoft is to invest $1 billion in cloud services in Poland, opening a data center in partnership with local provider Chmura Krajowa. The US software giant will be targeting both businesses and government organizations, Reuters reports.
Still in the cloud, Stockholm-based Sinch has acquired SAP Digital Interconnect (SDI), the multichannel communications unit of the German technology company, for 225 million ($243 million). In 2019, SDI processed 18 billion messages on behalf of its enterprise customers.
Belgian operators have agreed not to charge any interconnection/termination fees for calls and text messages to the country's COVID-19 Track & Trace call center, which is being set up by the Belgian government in the next few days. BASE, Orange Belgium, Proximus, Scarlet, Telenet and VOO said that this arrangement will continue as long as the call center is needed to fight the pandemic.
Apple and Google have approved the test version of the UK's coronavirus contract-tracing app for inclusion in their respective app stores. The app, which has come in for criticism from civil liberties campaigners, is being made available to key workers and local authority employees on the Isle of Wight from today (Tuesday), with the rest of the island's 140,000-strong population gaining access to it on Thursday.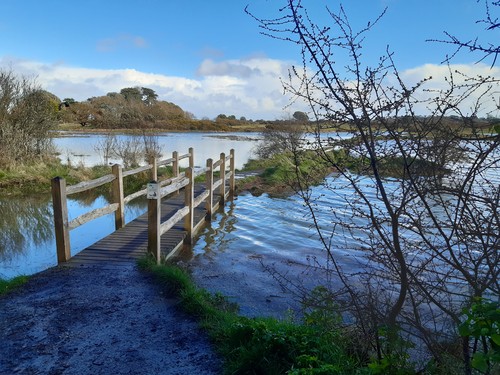 A gratuitous photo of the beautiful Isle of Wight, home to the Eurobites control center.
Paul Rainford, Assistant Editor, Europe, Light Reading