16 Jan

Eurobites: O2 Turns to Open RAN to Boost UK Coverage | Light Reading

1/16/2020

Also in today's EMEA regional roundup: Sky Mobile sets out its 5G stall; Ericsson pushes eSIM offering; SFR's mission-critical push-to-talk service rides the rails.
UK mobile operator O2, which forms part of the Telefnica empire, is turning to open RAN technology to improve its network service for those living in hard-to-reach rural areas and "dense urban hubs." O2 will open up its radio access network to smaller, "non-traditional" RAN partners, Mavenir, DenseAir and WaveMobile among them. Commercial deployment of the technology is expected to take place over the next 18-24 months. For details of specific projects that O2's new RAN partners are working on, see this press release.
Sky Mobile, which uses O2's mobile network, launches its 5G service today in 20 town and cities across the UK, with the intention of extending this to 50 locations by summer 2020. Customers who are signed up to the "Sky VIP" program will not have to pay anything on top of their existing tariff to feel the 5G benefit. Sky is offering a range of "5G-ready" phones, starting at 28 (US$36) a month for the Samsung Galaxy A90 5G with 3GB of data.
Ericsson has unveiled a new eSIM offering, which removes the need for actual, physical SIM cards and, says the vendor, allows communications service providers to manage user profiles in a more flexible way. According to Ericsson, eSIMs will offer a number of benefits to consumers, such as the ability to add on other devices to an existing bundle in a few clicks and the chance to try out new handsets for a few days before purchase. (See Switching Wireless Carriers Might Soon Get a Lot Easier.)
French operator SFR is offering a mission-critical "push-to-talk" LTE-based mobile service from Motorola Solutions, and has acquired the French National Railway, SNCF, as its first customer for the service. SNCF has already started making the new technology available to its staff, with Paris and the adjacent le-de-France region the first to get the upgrade.
Portugal's Rentelcom has reached an agreement with EllaLink to use dark fibers in Portugal and Spain for data center interconnection. EllaLink will integrate Rentelcom's fibers in its optical platform to enhance its services from Sines to Madrid and Lisbon.
Deutsche Telekom has chosen cloud software from Vlocity to, as the operator puts it, "simplify buying experiences, accelerate time to market, and increase revenue through new communication and digital services." OTE, Deutsche Telekom's Greek unit, will be first to get the Vlocity treatment.
Colt Technology Services has appointed Annette Geuther to the newly created role of vice president of new business development. Geuther joins Colt from ADVA, where she most recently served as its SVP of sales in the Emerging Markets division.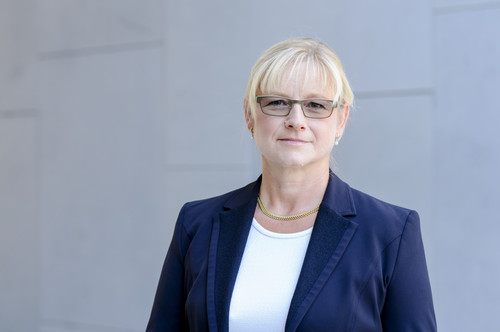 Annette Geuther: Leaving ADVA for Colt
Amazon is today opening a new office in the northern English city of Manchester, which, says the Manchester Evening News, will be home to "more than 600 tech and non-tech employees, including software engineers, applied scientists and 'solutions architects'". Ironically perhaps, given the checkered history in the labor relations department, its new office will be located in a building that was once the home of the Co-operative Group, an organization dedicated to the principles of providing mutual assistance in economic enterprises for the benefit of its members.
Spotify, the Sweden-based music-streaming giant, has unleashed some playlists and a podcast aimed specifically at dogs, Reuters reports. We haven't checked, but Team Eurobites assumes that Bach, Offenbach and Howlin' Wolf will all feature strongly. Not to mention "Ain't too Proud to Beg" by the Temptations. [That's enough – Ed.]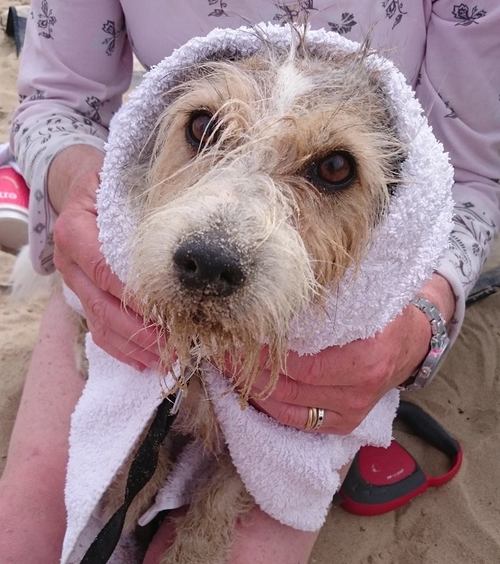 Archie's a death-metal man
Paul Rainford, Assistant Editor, Europe, Light Reading

(0)  | 





March 16-18, 2020, Embassy Suites, Denver, Colorado

April 20, 2020, Las Vegas Convention Center

May 18-20, 2020, Irving Convention Center, Dallas, TX

May 18, 2020, Hackberry Creek Country Club, Irving, Texas

September 15-16, 2020, The Westin Westminster, Denver