29 Jul

Eurobites: Openreach pushes fiber into 'final third' of UK | Light Reading

Also in today's EMEA regional roundup: MTS bags 5G license; Ooredoo strengthens its core with Nokia; Arm UK wrestles Arm China.

Openreach, the semi-detached network access division of UK incumbent operator BT, has announced plans to extend its full-fiber network to 3.2 million homes and businesses in what it describes as the "final third" – harder-to-reach villages and market towns – over the next three years. The buildout, which Openreach says will be completed without taxpayer subsidy, is promised after the operator previously said it would spend 12 billion (US$15.5 billion) on delivering full-fiber infrastructure to 20 million UK premises by the mid-to-late 2020s. In its statement, Openreach said "today we're increasing this number by adding an extra 3.2 million homes and businesses in rural areas to our plans," but gave no indication of additional costs. Openreach CEO Clive Selley says that the COVID-19 pandemic has underlined the need for people to have "a decent broadband connection," adding that his company is convinced that full-fiber technology "can underpin the UK's economic recovery." In May, BT boss Philip Jansen announced that the telco was broadening its broadband ambitions, upping the fiber-build target from 15 million premises and worrying shareholders in the process. He can expect further worry when he provides an update on recent financial performance later this week. (See BT stock plumbs new depths on dividend cut, lack of visibility.)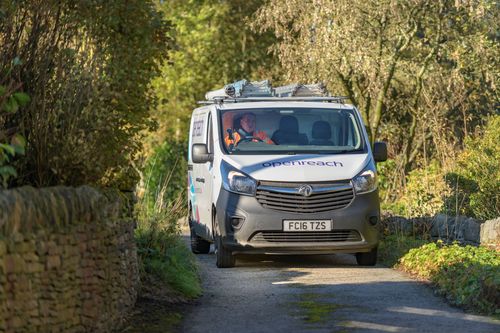 Openreach: Heading into the 'final third'
Mobile operator MTS says it has been granted Russia's first 5G license in the 24.25-24.65GHz mmWave band under the 5G/IMT-2020 standard. In a statement, MTS President & CEO Alexey Kornya said that 5G will unlock "new automation opportunities" for B2B customers.
Ooredoo – which today revealed coronavirus-stricken H1 results – has launched a Nokia-powered cloud-native 5G core network in its Qatari domestic market. The operator reckons the new network will allow it to develop new applications such as industrial IoT, voice-over-broadband and voice-over-Wi-Fi to its subscribers.
Arm, the UK chip designer owned – for the moment at least – by SoftBank, has accused the head of its Chinese subsidiary of "propagating false information and creating a culture of fear and confusion among Arm China employees," Reuters reports, in what is the latest twist to a weeks-long feud. Arm Ltd's comments came in response to an open later published by its Chinese unit accusing its UK parent of trying to disrupt Arm China contracts with its business partners. (See Eurobites: Is it a farewell to Arm for SoftBank?)
Shareholders of Italian towers company Inwit voted to approve a long-term incentive plan and a share ownership plan for the company's CEO, Giovanni Ferigo, and those reporting directly to him.
Israeli broadcaster Yes has chosen software from Synamedia to help it achieve "broadcast-equivalent" latency for its cloud-based, Internet-only TV services. This contract is an extension of Yes's existing relationship with Synamedia as it phases out its direct-to-home (DTH) satellite service and attempts to move to all-IP by 2026.
EE, the BT-owned mobile operator, has been named by RootMetrics as the UK's number one 5G network for the seventh year running following tests in 16 major cities. According to the report, EE offers 5G in more places than any other network, while it also achieved the fastest aggregate median downlink speed – 42.6 Mbit/s.
Spotify, the Swedish-owned audio streaming service, saw its number of "monthly active users" climb 29% year on year in its second quarter, to 299 million, with North America leading the way. The company did see some "modest impact" from COVID-19 in the early stages of the pandemic but says that by June 30 global use of its service had recovered to pre-coronavirus levels. For all the additional pairs of ears listening in to its fare, Spotify is still making an operating loss – 167 million ($195 million).

Paul Rainford, Assistant Editor, Europe, Light Reading